2022 Election Results
President: Jeffry Powell
Vice President: Judy Katalina
Treasurer: Mark Archibald
Secretary: Geoff Tasca
At Large Members:
Lauren Bennett
Amy Jean Grigg
John Kubilis
Nick Mone
Miriam Moodley
Total Postion Opportunities in the Yankee Board.
President : 1 Position
Vice President : 1 Position
Treasurer : 1 Position
Secretary : 1 Position
At-Large : 5 Positions
--
Read more to see the nominees from the 2022:
Presidental Nominee
1 Position Available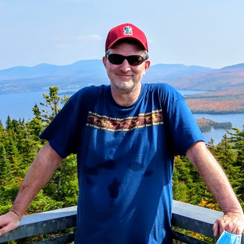 Jeffry Powell
I will be running for president of Yankee Volleyball in this election. I spend a lot of my free time every week during the indoor season working for Yankee volleyball to keep things running smoothly and have been doing so for the last 15 years.
Here are some of my qualifications:
--Playing in Yankee tournaments for more than 25 years
--Yankee Board member for 15 years
--President of Yankee for 3 years
--Vice President of Yankee for 8 years
--Men's rating committee member 12 years
--Current Chairperson for Men's and Women's Rating Committees--I know most of our membership by name (and rating)
--USAV Referee
--Tournament director for 8 years
--Help organize and run the BCEC and other convention center tournaments every year
--Help organize and run the Yankee picnic every year
--Webmaster of yankee.org
--Manager of Yankee Facebook Page
--Grass roots committee leader (organize and run all Yankee scrambles for new players)
--Rick Pierce Sportsmanship Award winner, 2009
I'm always willing to listen to your ideas and feedback on how we do things and am open to positive changes going forward
Vice Presidental Nominees
1 Position Available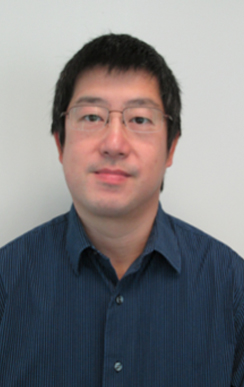 Daniel Chen
As Vice-President, I would be assisting in conducting all meetings of the Executive Board and General Membership, naming persons to the appointed positions below, appointing ad hoc committees, and coordinating the activities of the other members of the Board as necessary in the event of the President's absence, resignation, or incapacity.
I plan to continue:
- to help grow the Yankee membership
- to listen and respond to Yankee membership suggestions and complains
- to advocate for better or more playing formats
- to advocate for more playing opportunities
- to promote the sport of volleyball in our region
Some ideas that I would like to consider:
- to propose some experimental changes to Yankee RCO rules
- to work with TD's for more accelerated tournaments
- to attempt to bring back college intermural club teams to Yankee
I usually attended Yankee board meetings as a general member. In the past, I was on the Yankee Executing Board and served on the men's rating committee. I am a certified USAV referee.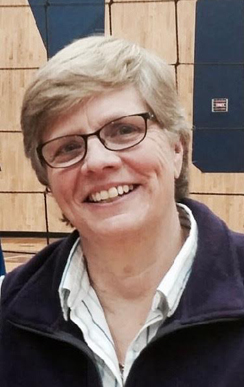 Judy Katalina
I have been a member of Yankee volleyball for 40ish years and have seen it grow from 150 adult players to 3,000. I feel it is very important to have Yankee Board members that believe in the Mission Statement of the organization. Yankee was formed to encourage and grow a love of volleyball at the grassroots level so I feel it is important that the Board continues to have the best interest of all of our members in mind when making decisions regarding the sport we love.
I have filled many roles within Yankee over the years as a Member-at-Large, Tournament Coordinator, President, Vice President, Rater, Official, Player, and Coach. I feel this experience makes me uniquely qualified to continue as the Vice President of Yankee.Thank you for considering me to fill this important role.
Treasurer Nominee
1 Position Available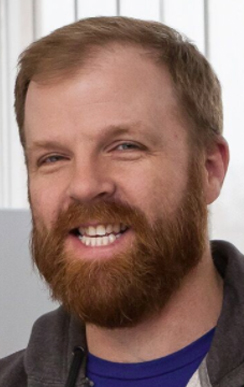 Mark Archibald
Hello All, my name is Mark Archibald and I am running for board re-election for the position of Treasurer. I've been a member of Yankee for the better part of two decades now. I've served on the board for several years now and have also served in several appointed positions such as Head Rater, Tournament Coordinator, Picnic Coordinator, Championship Coordinator, and several others throughout the years. Most recently, I've been involved with the growing Convention Center tournaments in Boston and Mohegan Sun. I've also been involved with several Nerva-sponsored juniors tournaments over the past year. I'd like to say I've experienced Yankee Volleyball on several levels and served in several capacities over the years which has enabled me to have a good understanding of the community and its needs. In my professional career, I am the Manager of Finance for a web development company. I feel that I'm qualified and able to meet and exceed the demands of the Treasurer position for Yankee for many years to come.
Secretary Nominee
1 Position Available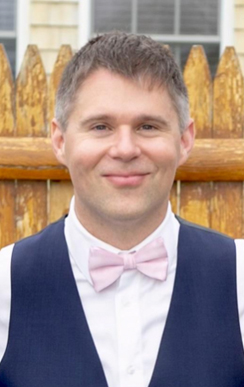 Geoff Tasca
I played my first Yankee Volleyball scramble in late 2012. 10 years ago, my how the time does fly by. I quickly fell in love with Yankee Tournaments and started regularly captaining teams in the fall of 2013 and continue that to this day. While being a captain sometimes feels like another job it is truly a labor of love.
Last summer I married the love of my life, Crystal. You could turn your head in any direction at our wedding and see close friends we have made through playing Yankee. The best kind of friends who without being asked helped immensely in the set up of our wedding including lining up all the chairs for our ceremony and even sitting in every one so they would stay in place. The kind of friends that become family.
Every Nationals, Pottstown or other big volleyball event you can see how special and close knit our community is. I am proud to be a part of it having served on the Yankee Board since 2017 and the Ratings Board since 2015. I love introducing and welcoming new people to our community and strive to continue to make our organization as strong as possible. I want to help Yankee continue to evolve as an organization while also honoring the traditions that have been built over time.
At-Large Representative Nominees
5 Positions Available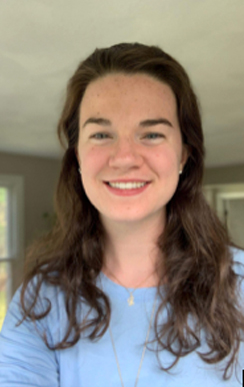 Lauren Bennett
I have served as an At Large Member in Yankee for the past 2 years. I am an avid member of Yankee and enjoy playing frequently. I enjoy hearing from Yankee members about suggestion, comments, and concerns. It is my goal to represent the upper-rated players of Yankee and express their needs to the board in our decision-making. My goals moving forward include expanding Yankee's higher-level play and connecting with local colleges for recruiting players to join after their seasons.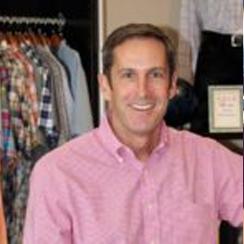 Jeff Blue
My name is Jeff Blue and I live in Carlisle, MA. I've been active in the New England volleyball community for over 15 years, both as a player and coach. I really enjoy the sport and, especially, all the people I've met and would welcome the opportunity to further my involvement as an At-Large Representative on the Yankee Board. I currently serve on two non-profit Boards: The Concord-Carlisle Community Chest and Laguna Coast Volleyball Club (CA). Professionally, I founded my own retail business in 2007 and managed it until last year when I sold the business and moved into an advisory role. Thank you for your consideration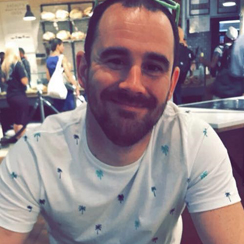 Francis Dellatore
I have been a member of this awesome community for almost 4 years now. Most of you know I was brought into Yankee by my now Fiancee Jackie Keating. Having ample opportunities to play made moving here that much easier as I left the teams and players I grew up competing against. Everyone here welcomed me with open arms and helped me navigate the intricacies of Yankee. As someone who did not grow up in Yankee I see things from a slightly different perspective. I would like to offer my knowledge of how adult volleyball is managed and run outside of New England. And also bring some new ideas and opinions to the organization. Most of you know I helped New England members when the Rumble switched over to AVP points and lots of our players were unjustly moved up levels. I have extensive experience in running adult leagues and tournaments back in my home states of Pennsylvania and Delaware. For several years myself and a good friend of mine successfully ran some of the biggest cash payout tournaments on the east coast. I would of course like to be a voice for the higher level Men and Women players. As well as give the Yankee organization a liaison to reach those players directly. But that is not to say I only want to focus on those levels. I believe one of the biggest things that sets this area of volleyball apart is the diversity of playing levels and styles. It is something I want to further nurture and help grow even more. I am sure it comes as no surprise to anyone, I am not one to back down or swallow my tongue when I think something is important. I would love to use that tenacity to speak for the numerous members of Yankee that are too shy to do so themselves. I think Yankee is a fabulous organization but like any community that wants to last for years to come, must be willing to evolve and adapt. I hope to help it do just that. I want to give back to this community that has already done so much for me. I appreciate you for considering me and look forward to seeing you out on the court!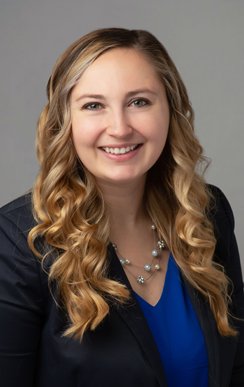 Alyssa DiFronzo Day
Over the past five years of being a part of this Yankee Volleyball community, my love for the sport has grown significantly and so has my participation within. I started off playing in tournaments with friends which quickly evolved to regularly captaining teams and playing with new people. This community has brought me so many lifelong friendships, a few of which stood by my side as I married another fellow Yankee member and best friend, Corey Day. I'm proud to be part of such an amazing organization that has given me opportunities to play ranging from the C- to B- levels. As I've learned more about the Yankee Board, I believe the higher-level players are well represented and would love to have the opportunity to be a voice for our lower level players to ensure everyone is equally represented. I strive to bring forward any concerns and improvements players would like to see and to continue to improve the Yankee Organization.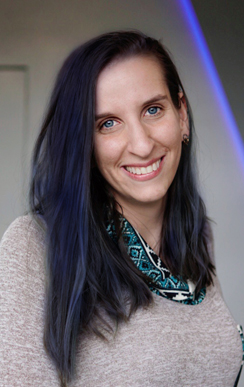 Amy Jean Grigg
As an active member of the Yankee Volleyball Community I am running to continue my representation on the Yankee Board for an At Large Position. I want to continue to bring a player's voice who plays both the high and lower levels of play to the board to help make sure that all of the community is represented. Additionally, I am currently active in the Collegiate & USAV officiating side so I can bring other viewpoints and understandings which I believe is important when discussing topics for Yankee.
I feel that I can continue to be reasonable and fair and enjoy contributing new ideas while working on projects and programs to continue to grow our community and network of players. Many conversations I have had over the past few years from members of the community have influenced topics of discussion or have educated me in how messages or goals are perhaps not being conveyed correctly and how we can adjust those.
I have...
Played in Yankee since 2013
Have been a women's rater for over 5 years
Have been on the board for over 5 years
Have been running the Facebook and Instagram pages these past few years
Have been ensuring that our website is up to date, informative, and easy to understand

designed visuals & ad campaigns & did the video for the new membership this past season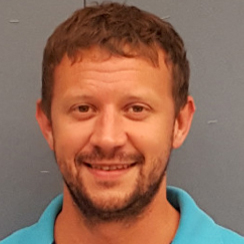 John Kubilis
As a Yankee tournament director, Yankee referee, Yankee player, juniors club director, current Yankee board member and someone who organizes all types of volleyball year-round in New England, I bring a unique perspective to the Yankee Board.
My goal is to get rid of some outdated/unnecessary rules, fix some things that sorely need it (like creating coed ratings), grow the Yankee membership, and boost both Yankee event attendance and tournament offerings.
I am here to advocate for the membership. You can always feel free to bring your concerns or ideas to me and I will be happy to represent you at the board meetings.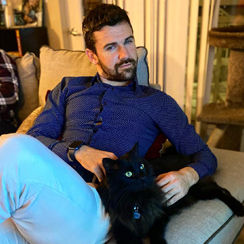 Nick Mone
I would like to be on the Yankee board to help support and sustain the state of volleyball in the region. The Yankee community has been such an important part of my life and led to so many lifelong friendships, and I want to make a significant effort to help welcome other people to this community to replicate the same experiences I have had. Having played in a wide range of tournaments over the last eight years from the C to the A/AA level and served on the ratings committee for the last three years, I can provide a great deal of insight. I want to play a more active role in ensuring that there are playing opportunities for players of all levels and that Yankee is strategic about its offerings put forth.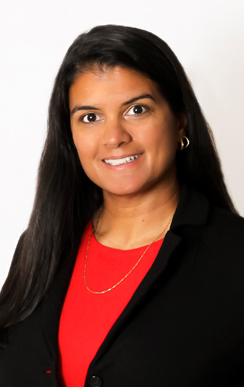 Miriam Moodley
I'm Miriam Moodley and I'm running for a second term as a Member-at-Large on the Yankee Board. For the past 3 years serving on the Board, I have helped change policies, update rules, and develop new protocols while keeping the best interests of the membership in mind. My background in working for a national membership organization for over 10 years, serving as a member on other Boards, being a certified referee, and being an active player gives me the different perspectives and knowledge for this position. Continuing for another term allows me to further advocate for Yankee members and ensure that the organization is progressing in the right direction. I thank you for allowing me to serve these past 3 years and I appreciate your vote

Most Recent Election Results
In 2020 there was a change in the Board due to a representative moving to another region. See below for details
Due to COVID-19 the 2021 Election has been postponed until Spring 2022.
2019 Winners
President: Jeffry Powell
Vice President: Judy Katalina
Treasurer: Mark Archibald
Secretary: Casey Burnham
At Large Members:
Brianna Han
John Kubilis
Miriam Moodley
Amy Jean Grigg
Geoff Tasca
2020 Update
President: Jeffry Powell
Vice President: Judy Katalina
Treasurer: Mark Archibald
Secretary: Geoff Tasca
At Large Members:
Brianna Han
John Kubilis
Miriam Moodley
Amy Jean Grigg
Lauren Bennett